1,709 recycled BC scrap tires used for new Maffeo Sutton Park playground
A $30,00 grant awarded through the TSBC community grant program laid the groundwork for the installation of a safe, rubberized play surface
The newly refurbished, phase two playground at Maffeo Sutton Park (located on the harbour waterfront at 100 Comox Rd) received a new rubberized surface made from 1,709 recycled BC scrap tires. A $30,000 grant from TSBC in 2021 was awarded to the City of Nanaimo, to go toward the installation of the new rubberized surface for the playground. The new playground is now open to the public.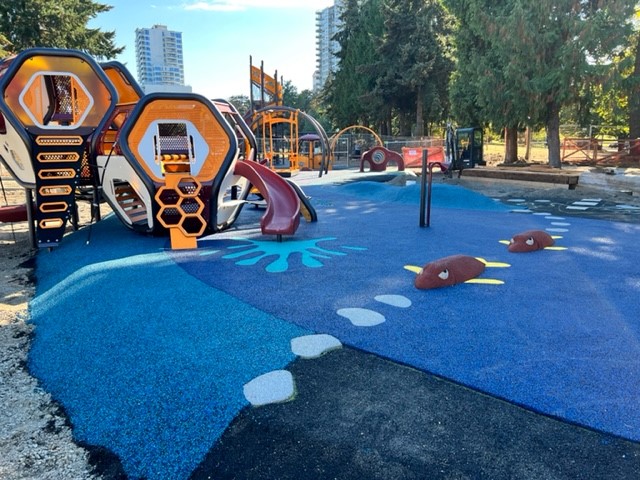 "We are really pleased to support the rebuilding of this signature inclusive, community playground located at the beautiful Maffeo Sutton Park. The new, cost-effective and environmentally friendly rubberized playground surface, made from recycled scrap BC tires, is a perfect fit for the two-to-five-year-old children that the playground was designed for. It has a wonderfully soft surface to land on and the rubber is non-slip," said Rosemary Sutton, Executive Director of Tire Stewardship BC. "Our mandate is to get used scrap BC tires out of the landfill and repurpose them locally. TSBC awarded 13 grants across BC in 2022, to assist with financing the installation of rubber surfacing for community spaces. As a result, 14,928 scrap tires will be used for rubber surfacing for BC playgrounds, walkways, parks, and gathering spaces."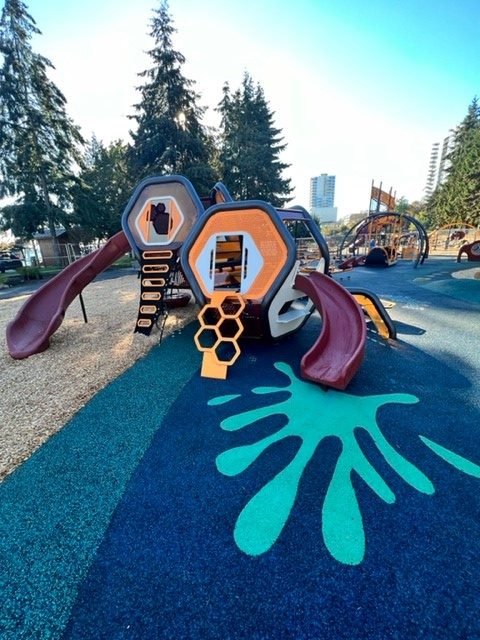 TSBC considers grant applications from municipalities, registered non-profit community groups and organizations, schools, and First Nations and Métis settlements. Since 2009, TSBC has given out over $5.8 million dollars, which has gone towards a variety of projects, including rubber surfacing for water parks, fitness areas, and running tracks.
"The surfaces created with recycled, scrap BC tires are non-toxic, durable, visually attractive, and can even be coloured. They have a semi-porous structure, so water can flow through the surface, and are mold and fungus-resistant. They are low maintenance and have a long life span," explained Sutton. "Recycled rubber surfacing is an environmentally friendly option for a multitude of uses, both for new builds and renovations. Our TSBC team looks for organizations and groups who want to incorporate recycled materials into their community infrastructure for the betterment of their communities."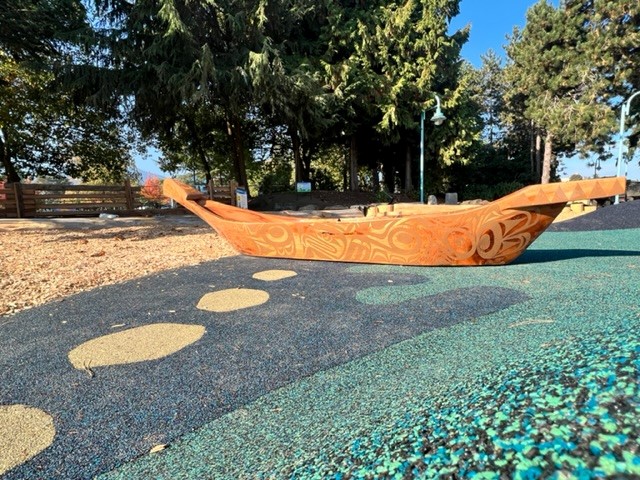 TSBC's scrap tire recycling program in BC is one of the most successful in North America and the oldest recycling program in Canada. Since the BC program was first established in 1991, over 100 million tires have been recycled, and every year the equivalent of over five million scrap vehicle tires are recycled into new products.
For more information on the playground, please visit: Maffeo Sutton Park
To find a tire recycling location near you, please visit this page