About Us
Our Story
In British Columbia, Extended Producer Responsibility is a government strategy to place the responsibility for end-of-life product management on the producer and consumers and not the general taxpayer or local government. In March 2006, the BC Ministry of Environment added tires to the Recycling Regulation.
Tire Stewardship BC is the agency in BC that formed to help producers (retailers) fulfil their obligations and focus on the collection and recycling of tires. To operate a scrap tire program in BC the producers must have a ministry-approved stewardship plan. The plan outlines how the program will run and how the obligations of the retailers will be met. The stewardship plan must be renewed every five years.
The history of the Stewardship Plan submissions and approvals is as follows:
Stewardship Plan and Ministry approval (2006)
Stewardship Plan and Ministry approval (2013)
---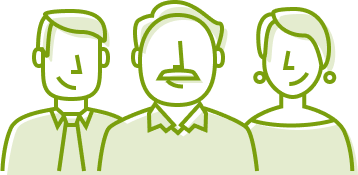 Board of Directors
Meet the team that steers our recycling ship.
---
Advisory Committee
The Advisory Committee represents a broad spectrum of sectors that participate in or are affected by the TSBC program. The purpose of the committee is to provide advice on information received on program developments and activities, and provide recommendations and feedback to the Tire Stewardship BC Board and staff on program policy, operations and stewardship plan updates as part of its continuous improvement process. The committee meets on an annual basis and the current membership can be found here including the committee's Terms of Reference.
Annual Report
The Recycling Regulation requires TSBC to submit an annual report to the director by July 1st and to make a copy available to the general public through our website. We're pleased to present our annual report for: