Lake Cowichan's Kin Duck Pond playground receives rubber surfacing upgrade
The playground at Kin Duck Pond located on River Road off North Shore Road in Lake Cowichan, BC, received a new rubberized surface made from 1,320 recycled BC scrap tires. The Kinsmen Club of Lake Cowichan received a grant from TSBC in 2021, valued at $29,578, to go towards the new rubberized surfacing for the park playground.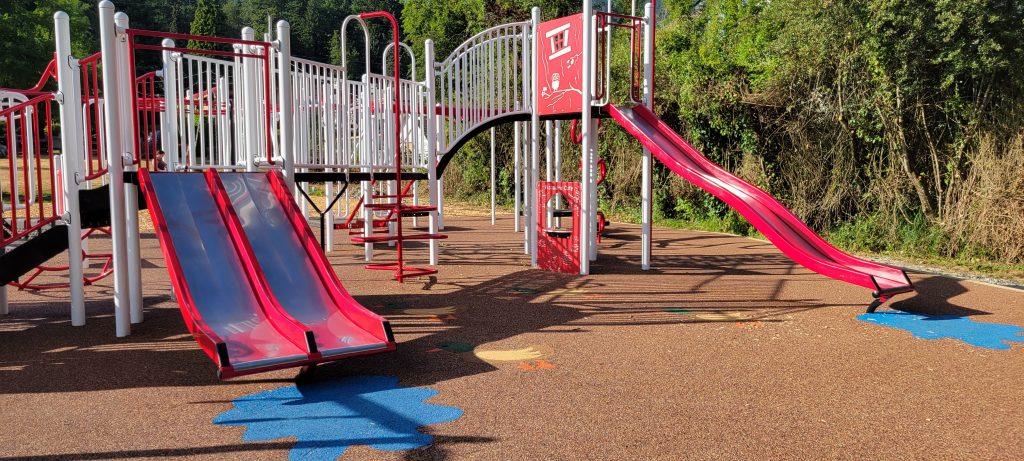 "Kin Duck Pond is a very busy location year-round for residents to gather with friends and family. The new cost-effective and environmentally friendly rubberized playground surface made from recycled scrap BC tires make the area safe and accessible for all children to play on as it has a soft surface to land on, and the rubber is non-slip," said Rosemary Sutton, Executive Director, Tire Stewardship BC. "This playground upgrade using recycled scrap tires is just one of many projects across British Columbia that TSBC is supporting. In 2022, TSBC awarded 13 BC organizations with community grants to be used for rubber surfacing for playgrounds, walkways, parks, and gathering spaces. In total, recycled rubber from 14,928 scrap tires will be used for these 2022 community projects."
Since 2009, TSBC has given out over $5.8 million in community grants to municipalities, registered non-profit community groups or organizations, schools, and First Nations and Métis settlements. Grants go towards various projects including rubber surfacing for water parks, fitness areas, and running tracks.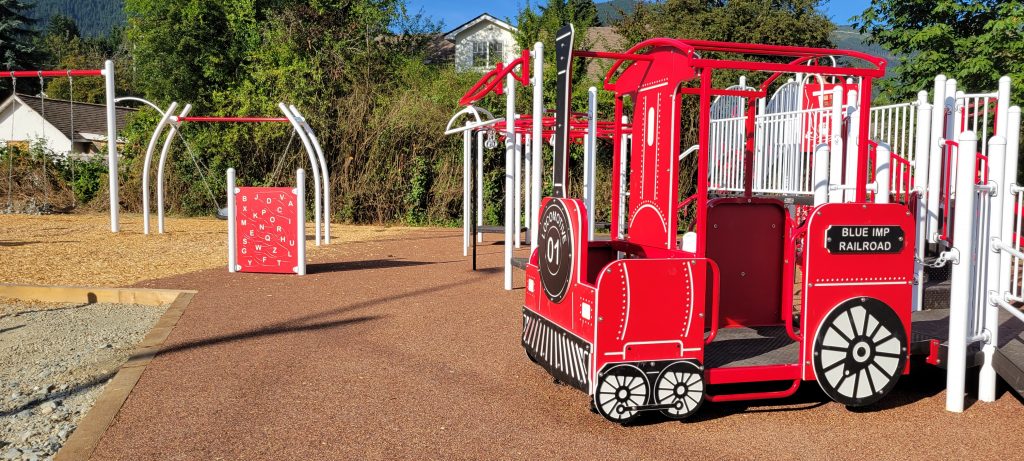 "Playground surfaces made from recycled scrap BC tires are visually attractive, non-toxic, and durable. Due to their semi-porous structure, water can flow through the surface making them low maintenance during all weather conditions and they last for many years," explained Sutton. "Our TSBC team will continue to review opportunities to partner with organizations like the Kinsmen Club of Lake Cowichan, that are making environmentally conscientious decisions regarding their renovations and upgrades and want to incorporate recycled products into their community infrastructure."
TSBC's scrap tire recycling program in BC is one of the most successful in North America and the oldest recycling program in Canada. Since the BC program was first established in 1991, over 100 million tires have been recycled, and every year the equivalent of over five million scrap vehicle tires are recycled into new products.
For more information on Kin Duck Pond visit the website.
Visit this link to search for tire recycling locations throughout the province.