More Canadians Plan To Invest In Winter Tires This Year. Here's Why.
According to the 2023 Canadian Consumer Winter Tire Study, a recent survey conducted by the Tire and Rubber Association of Canada (TRAC), 76% of Canadians believe that the extreme winter weather events related to climate change have made winter tires more important than ever.
"It seems Canadian drivers are recognizing the changing weather patterns brought about by climate change," says Carol Hochu, president and CEO of TRAC. "The prospect of more extreme winter weather has clearly given drivers a deeper appreciation of the superior grip and stopping power offered by winter tires. While cost of living worries are concerning, they are not expected to reduce winter tire use. Belief in the safety benefits of winter tires is too deeply ingrained."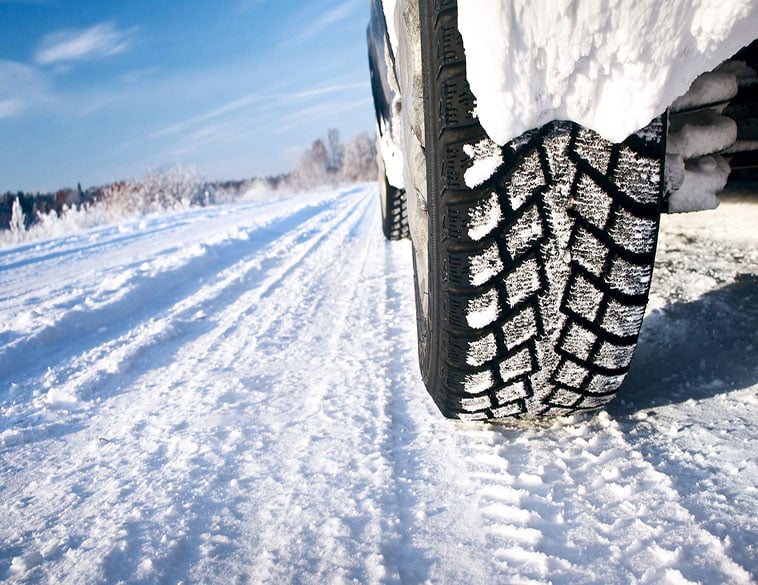 Related: How Do You Know When It's Time To Switch To Winter Tires?
In those provinces where winter tire usages is not a law, 71% of consumers are using proper winter tires. And while that number indicates an uptick, there's still room for improvement. "With 28 per cent of drivers still not using winter tires, consumer education must be an ongoing priority to bring about the higher level of winter tire adoption needed to make our wintertime roadways safer," adds Hochu.
Regional findings:
73 per cent of British Columbia drivers use winter tires
Alberta's usage rate is 73 per cent
In Manitoba and Saskatchewan usage stands at 64 per cent
67 per cent of Ontario drivers now use winter tires
In Atlantic Canada winter tire usage stands at 94 per cent
For more information on the full survey, visit the TRAC News page.
About the Tire and Rubber Association of Canada
The Tire and Rubber Association of Canada (TRAC) is the national trade association representing tire makers, rubber products manufacturers and importers as well as rubber recyclers and suppliers of goods and services related to the industry. TRAC is committed to educating drivers about proper tire care and maintenance. A key advocacy goal is to raise awareness about the safety and performance benefits of winter tires.