Partner Profile: Plascon Plastics Uses Recycled Tires to Create Innovative Products
At TSBC, our focus is on encouraging consumers to recycle their old car tires so they can be diverted from landfills and instead recycled into new and useful products. To make this possible, we work with partners like Plascon Plastics – a company that specializes in developing sustainable manufacturing solutions through the production of injection moldings.
We first worked with Plascon back in 2010 when we were introduced to the company by Mike Roberge, an owner at the time of Western Rubber. Plascon had started to look at plastic rubber composite products, specifically the Stomp Stone–a rubber/plastic composite stepping stone-like product designed to compete with stone, concrete, and solid rubber patio stones. The board was very interested in supporting such an innovative idea that used BC recycled rubber, and agreed to provide a grant to Plascon through the Tire Stewardship BC Research and Development Program to help create their first mold.
The product was highly successful in-market, and since that first innovative design, many more plastic rubber composite products have been produced by Plascon using recycled rubber from old car tires that were collected from around the province.
Check out this short video on Plascon's successful journey to create innovative new uses for old recycled tires:
Most recently, Plascon has been working with our friends at North West Rubber and their RedBarn® division to produce molds for livestock feeding pans. For over 50 years, Red Barn has worked hard to create the very highest quality recycled rubber products to help support animal wellbeing and performance. Their innovative line of rubber feed pans are cleverly designed to enhance ease of use and maintenance, while standing up to the rigours of farm life, animal abuse, and harsh outdoor conditions. The feeding pans are made at Plascon using a safe and sustainable technique.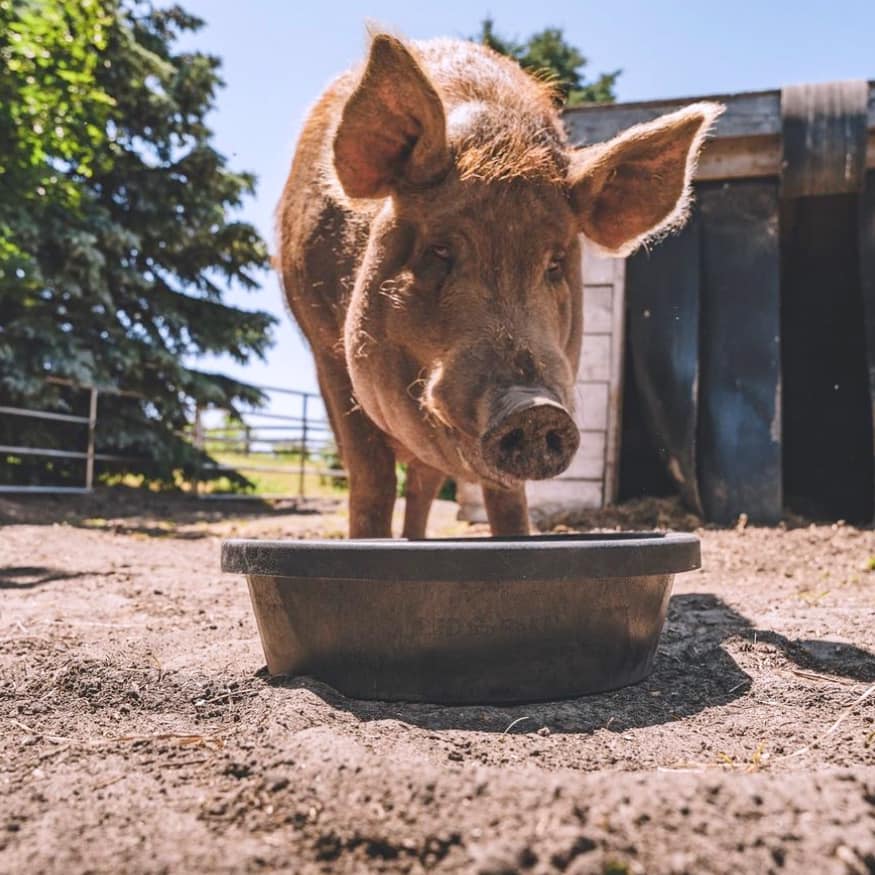 Related: The Plascon Difference: Injection Molding with PCR and Car Tires
Plascon is one of only 4-5 facilities of its kind in BC, focusing on helping businesses with their sustainability efforts through producing molds and products made of recycled rubber and plastic blends. They work with various companies such as Lush Cosmetics, as well as fencing, child safety, landscaping, beverage bottling, and other innovative product producers. We're proud to be long-time partners with Plascon, and can't wait to see what they come up with next.
For more on what Plascon does, please visit: plasconplastics.com