South Surrey Athletic Park installs new fitness flooring made from 505 recycled scrap tires
The City of Surrey received a TSBC community grant that provided the South Surrey Athletic Park with rubber from 505 BC scrap tires, used to refurbish the rubber flooring of the newly-upgraded outdoor fitness centre.
"The new rubber flooring for the fitness centre in South Surrey's newly renovated Athletic Park has provided a safe, sustainable, and durable floor for Surrey residents of all ages and abilities to exercise on," said Rosemary Sutton, Executive Director, Tire Stewardship BC. "The City of Surrey used a pour-in-place rubber flooring solution for the fitness centre as it provides a non-slip surface, which greatly reduces the risk of injury. The option to use other materials, such as wood chips, was not as good of a choice as wood chip material could create a tripping hazard, as well as get transferred to other locations around the athletic part, specifically the track. In addition, compared to concrete services, a rubber flooring made from BC scrap tires can stretch and move to adapt to changes to the earth below it, making it longer lasting. It is also cost-effective and requires minimal maintenance."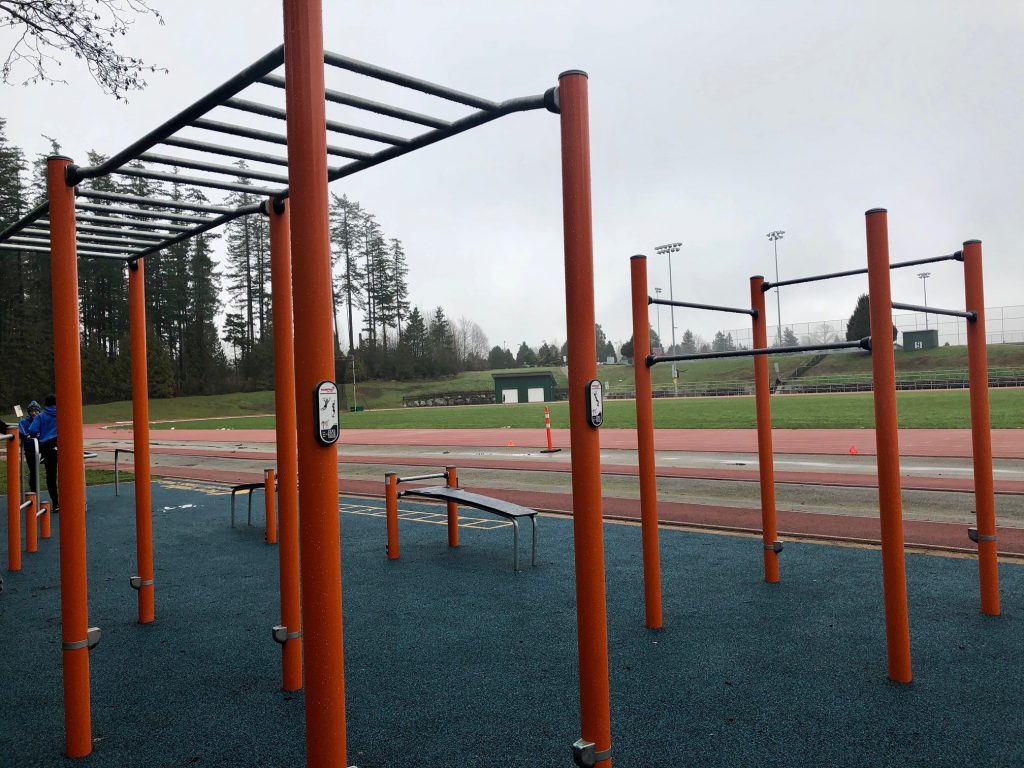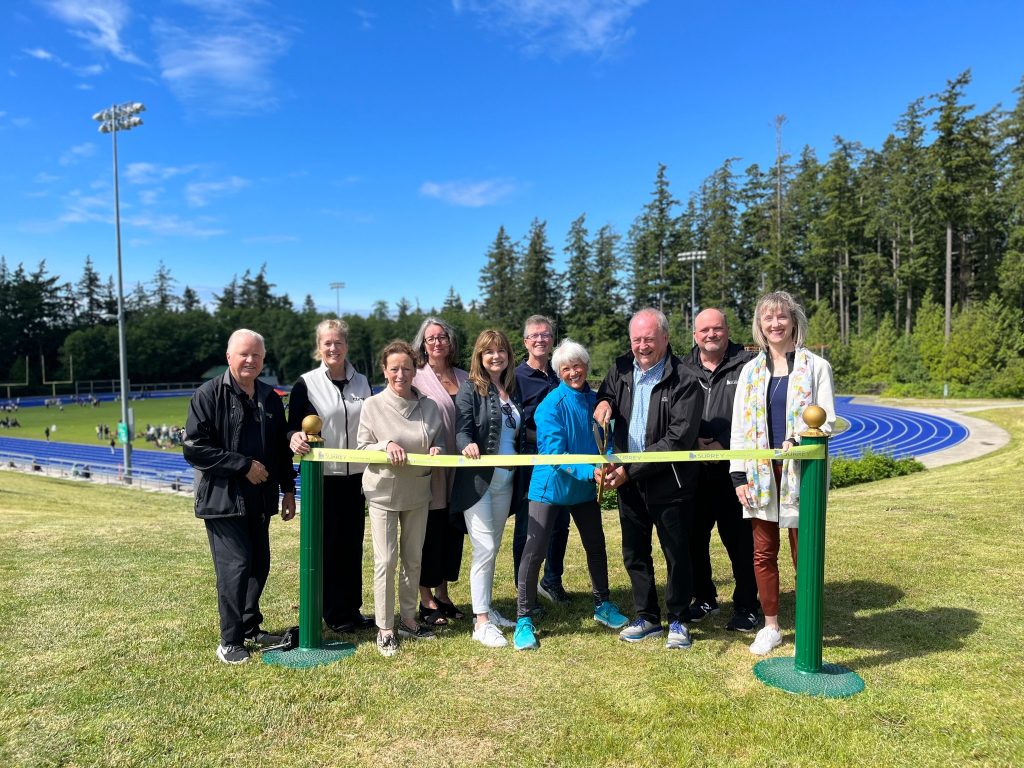 To date, TSBC has given out over $5 million dollars in community grants to municipalities, registered non-profit community groups or organizations, schools, and First Nations and Métis settlements. Grants go towards a variety of projects including rubber surfacing for playgrounds, water parks, fitness areas, walkways, and running tracks.
TSBC's scrap tire recycling program in BC is one of the most successful in North America and the oldest recycling program in Canada. Since the BC program was first established in 1991, over 100 million tires have been recycled, and every year the equivalent of over five million scrap vehicle tires are recycled into new products.
Stay tuned for the full list of 2022 TSBC community grant recipients, to be released soon. To learn more about how you can apply for a community grant, please visit this page.
Related: See how the White Rock Lawn Bowling Club benefited from the community grant program