TSBC A Proud Partner Of Sing Out For The Earth Program For Kids
TSBC is proud to partner with the ARTist Response Team (ART) again this year for Voices of Nature– programming which offers arts-based ecological education through fun and engaging school programs, community concerts, learning resources, and distance learning. Through the joy of song, ART connects kids with the Earth and each other, with the goal of inspiring positive change in those around them.
Normally, the concert series is created, practiced, and performed in schools across BC, but this year, with pandemic restrictions in place, program founders Holly Arntzen and Kevin Wright of ART had to take a different approach. Instead, they worked remotely with two BC schools to produce 20-minute virtual concerts featuring K-5 students singing out for oceans, watersheds and nature. The participating schools included A.J. Elliott Elementary (33 students), located in the fishing village of Sointula on Malcolm Island, off the northeast coast of Vancouver Island; and Haisla Community School (75 students), which is in the First Nations village of Kitamaat.
Enjoy the virtual concerts here: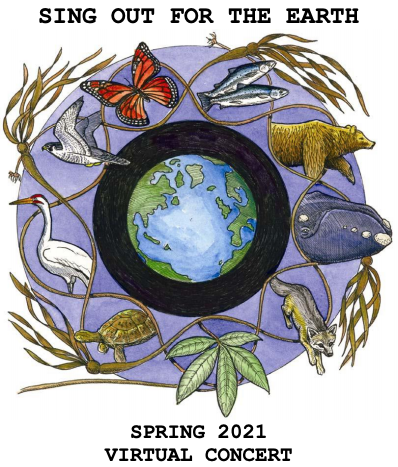 A.J. Elliott Elementary – www.voicesofnature.ca/aj-elliott
Haisla Community School – www.voicesofnature.ca/haisla
With the support of TSBC, ART developed a series of online videos that helped teachers bring music and ecological education into the classroom. After several weeks of learning and practicing the songs and movements, students from the two schools filmed their concerts, and sent their videos to ART to create a professional and fun virtual concert for the students and parents to enjoy together from home.
It warmed our hearts to see the kids singing and dancing with enthusiasm as they shared important messages about the planet with viewers. We at TSBC are so proud of our partners for finding creative ways to connect with kids–especially during a difficult year–and we can't wait until next year when we can watch the concerts live in schools once more. Great work ART!
To learn more about ART and their programming for kids, be sure to visit their website here.