TSBC Board Member Adrian Courtenay Retires From Bridgestone Canada
Check out the summer 2021 issue of Tracker Magazine for a full story on TSBC Board Member Adrian Courtenay and his recent retirement after an impressive 44 year career with Bridgestone Canada. Over the span of his career, Adrian moved his way up from operations and sales rep, to Senior Territory Manager, to Regional Manager, watching as Bridgestone transitioned from eighth largest tire retailer globally, to the number one tire and rubber company in the world with significant brand awareness.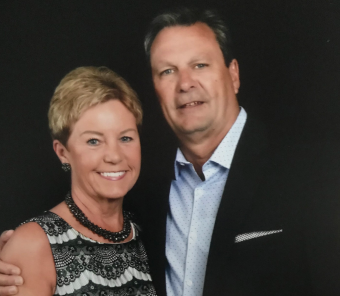 In the feature story, found on page 17 of Tracker, Adrian shares:
"Bridgestone Canada has been a great company to work for. I have had so many opportunities to grow and learn over the years—plus the opportunity to travel extensively, including some trips to Japan. None of this would have been possible if it was not for the support of Jennifer (my wife of 47 years) and my three daughters—who scarified a lot based on the amount of travel that I had to do during my career. I also really appreciate that for the last number of years Jen was able to also participate in some of the company Bridgestone and customer events, where we made many friends together."
We wish Adrian all the best as he enjoys his retirement, and congratulate him on his successful career as an industry leader.