Surrey school receives new playground surfacing made from 1,391 recycled tires
We are pleased to announce that Senator Reid Elementary School in Surrey has received a grant from our community grant program that provided them with 2,278 sq. ft./8,600 kg, of recycled BC tire rubber, which is equivalent to 1,391 scrap tires, to be used for the surface of their new playground.
"Senator Reid Elementary is a fantastic community school that provides a lot of support and supplies for its students that come from socio-economically disadvantaged backgrounds, including food, clothing, and school supplies, and they continue to be proactive in looking at ways to meet the diverse needs of their students," said Rosemary Sutton, Executive Director, Tire Stewardship BC. "This is why we are very proud to partner with Senator Reid Elementary on the development of this new playground that is wheelchair accessible, environmentally friendly and safe for the children. The recycled rubber surface is also locally made, low maintenance, and can handle all weather conditions. TSBC continues to look for opportunities to provide financial resources to organizations that use recycled tire products for projects that enhance the quality of life for all British Columbians."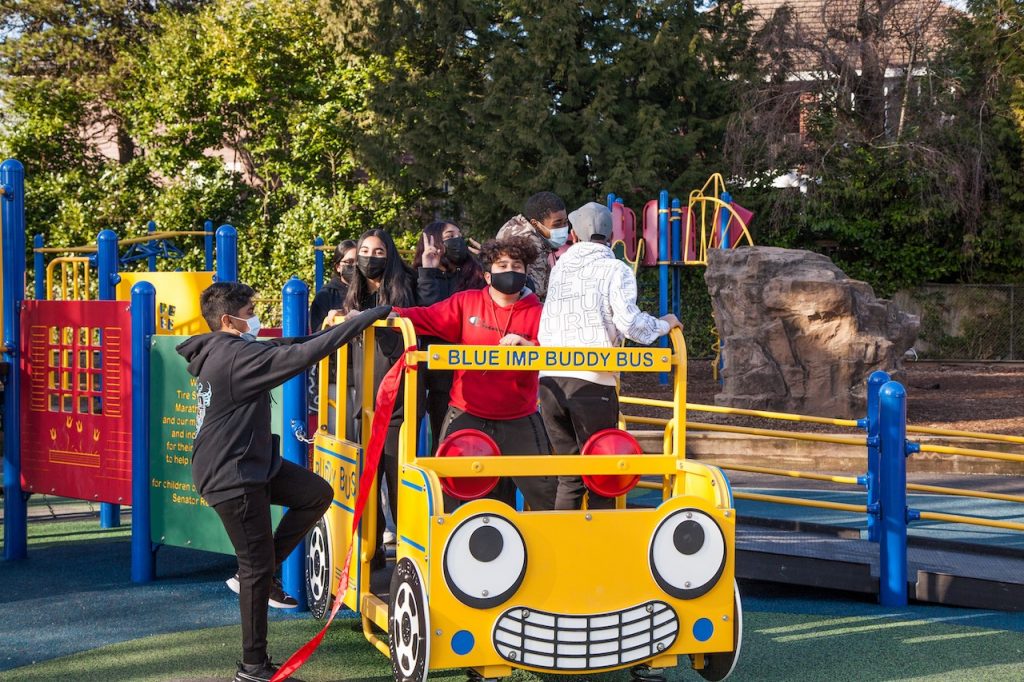 To date, we have given out over $5 million dollars in community grants. Grants go towards a variety of projects including rubber surfacing for playgrounds, water parks, fitness areas, walkways, and running tracks. Organizations within the province of BC, including municipalities, registered non-profit community groups or organizations, schools, and First Nations and Métis settlement, interested in a TSBC community grant can find out more information on our website. Applications for 2022 will be accepted until March 17, 2022.
Our scrap tire recycling program is one of the most successful in North America and the oldest recycling program in Canada. Since our program was first established in 1991, over 100 million tires have been recycled, and every year the equivalent of over five million scrap vehicle tires are recycled into new products. Visit Recyclepedia to search for tire recycling locations throughout the province.