Western Rubber Celebrates 100 Millionth Tire Recycled in BC
On October 18th, to kick off the 20th annual Waste Reduction Week in Canada, we attended a celebration honouring a huge milestone for Western Rubber Products, a division of Liberty Tire Recycling in Delta: 100 million tires recycled in BC!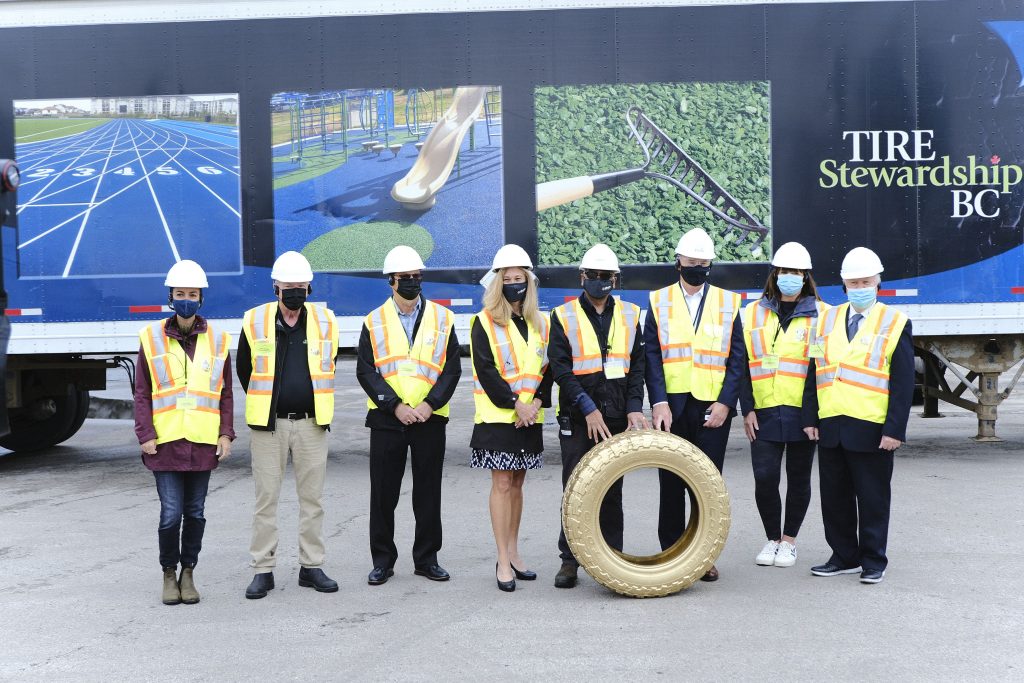 Alongside Delta Mayor George Harvie, industry leaders, and elected officials, we acknowledged all the hard work by the Western Rubber team to keep tires out of our landfills, recycling them into new, innovative, and valuable products. Western Rubber is the leading provider of tire recycling services in BC, responsible for recycling over 5 million tires annually.
Kal Tire, North West Rubber, Marathon Surfaces, and Astroturf West were also on-site at the event, which included video remarks from Delta North MLA and Minister of Jobs, Economic Recovery and Innovation Ravi Kahlon, Minister of Environment and Climate Change Strategy George Heyman, and Delta South MLA Ian Paton. Neil Bansal, Regional Vice-President of Western Rubber Products, and our own Board Chair, Glen Ringdal, also addressed the crowd to share a few kind words about the milestone and the positive impacts that tire recycling has on our planet and local communities.
See more on this event in this clip by CTV News: WATCH NOW
The event was wrapped with a walking tour of the facility where attendees got an up-close look at the steps taken to safely process old tires into materials used to create a wide range of sustainable, commercial, and post-consumer products. We had a great time celebrating the success and hard work of our industry partners, and look forward to continuing to work towards ensuring that all scrap tires are recycled here in BC.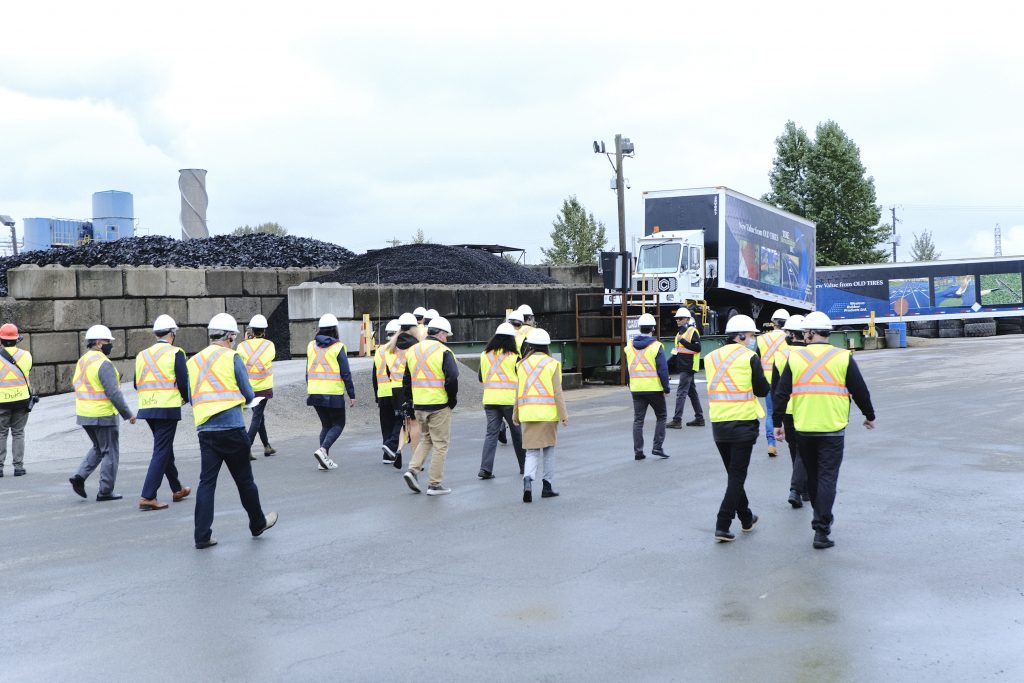 Together, we're working to keep BC beautiful! We couldn't do it without our partners, and enjoyed celebrating this special milestone with them in person.