Now Accepting Applications for the 2023 TSBC Community Grant Program
Since 2009, TSBC has given out nearly $6 million dollars in community grants, funding 300+ projects
We are now accepting applications for the 2023 Community Grant Program, which provides an opportunity for communities to use and benefit from a wide range of recycled tire products. TSBC will provide financial support to select organizations across the province that have chosen to use recycled tire rubber for their upcoming projects. Applications are being accepted now until July 31, 2023 and can be submitted here for consideration.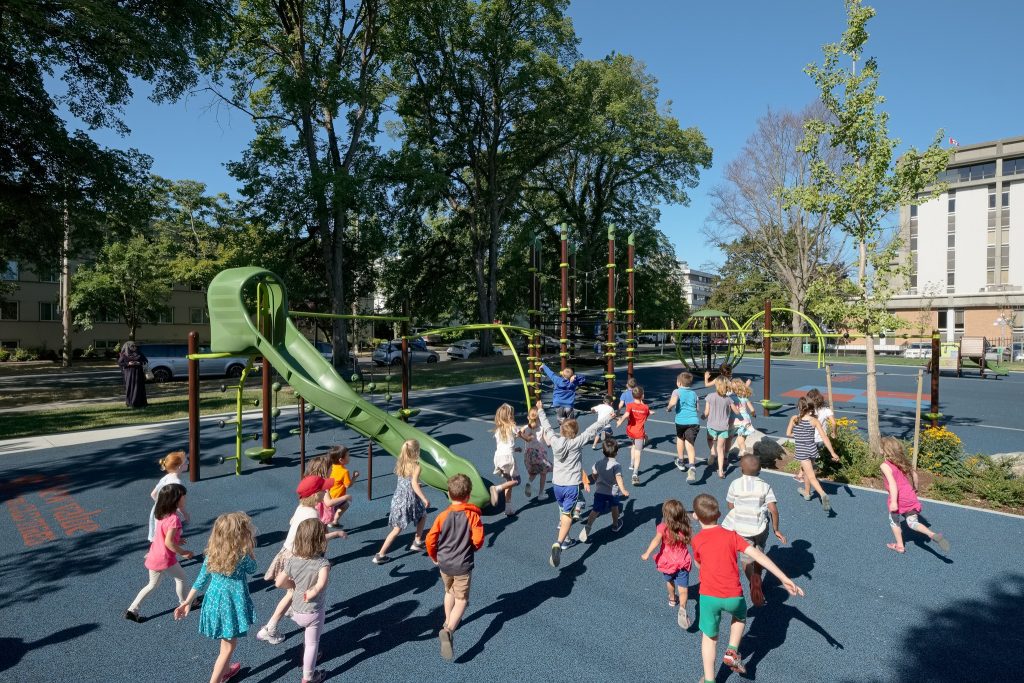 "From Vancouver to Golden to Kelowna and beyond, we've worked with community partners from all across BC to create useful, beautiful spaces such as playgrounds, fitness parks, and bike paths, all using recycled rubber," said Rosemary Sutton, Executive Director, Tire Stewardship BC. "In 2022, we provided grants to 13 organizations so that they could upgrade their communities and recreational areas. In total, across the 13 projects, 14,928 scrap tires were used. We can't wait to see what projects will come to life next."
Not-for-profit organizations within the province of BC are welcome to apply, including, municipalities; registered non-profit community groups or organizations; schools/colleges/universities; and First Nations and Métis settlements. Grants will be provided on a matching funds basis where the applicant must contribute an amount equal to or exceeding the grant requested, to a maximum of $30,000 including freight costs and installation.
To qualify, the project must be fully accessible by all members of the public. The site must be wheelchair accessible, and you cannot apply for a grant if the project is already complete. Only products made in BC from BC scrap tires that come with a written warranty will be eligible for funding. Eligible projects typically include playgrounds, water parks or fitness areas, walkways, and running tracks.  
Past recipients of TSBC's Community Grant Program have included: The Courthouse Playground in Victoria, BC; Campus View Elementary School in Victoria, BC and Windermere Community Fitness Park in Vancouver, which was Vancouver's first community fitness park allowing users to scan QR codes to learn how to do dozens of exercises on 15 stations.
"To date, the TSBC community grant program has dispersed over $5.75 million, to over 300 community projects," said Sutton. TSBC's scrap tire recycling program in BC is one of the most successful in North America and the oldest recycling program in Canada. Since the BC program was first established in 1991, over 100 million tires have been recycled, and every year the equivalent of over five million scrap vehicle tires are recycled into new products."

For more information on TSBC's Community Grant Program and to apply for a grant, visit https://tsbc.ca/community-events-programs/the-tsbc-community-grant-program/.